Welcome to my fashion drawings page
We(Juliet and I) did these for your denim project in fashion technology and I figured let's kill two birds with one stone. For the Denim project we had a brief to follow we could design whatever we wanted but it had to be clothes, made of twill weave denim and cannot be jeans or a plain top.
We then had to complete 4-6 concept designs. the two slightly faded ones are Juliets the rest are mine. Below: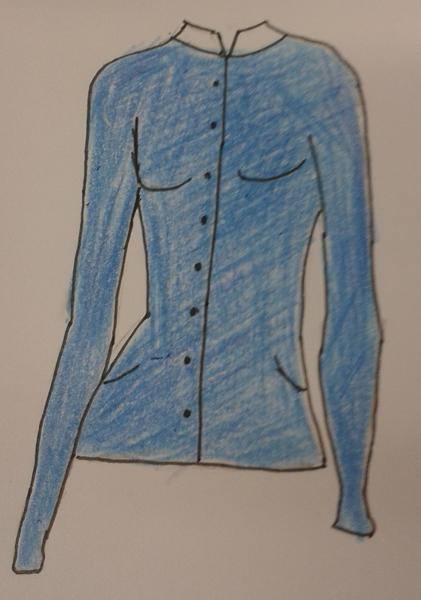 We then had to complete 2 developed designs, they had to be combinations of at least two of our concept designs. Here is one of my designs: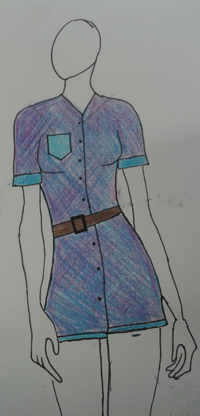 Lastly we had to combine the two to make a final design. Mine is below: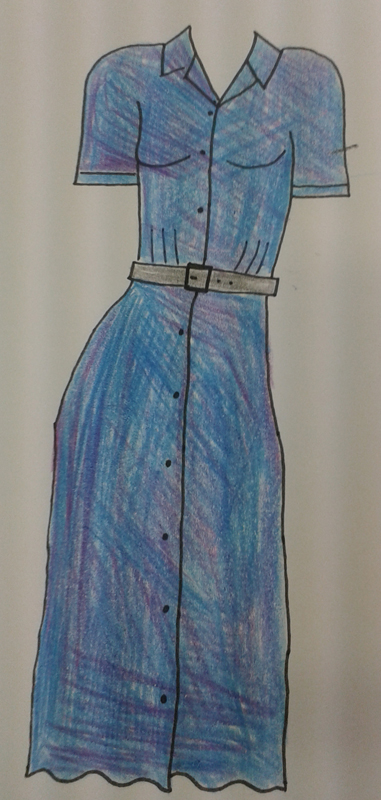 Break Down
I really like dresses and long tops so most of my design where that. I didn't like the idea of a denim playsuit seemed like it wouldn't be very comfortable and the floaty dress would be almost impossible with the heavy material. My designs came down to a long top with a belt and a dress with buttons down the middle. I sorta regret my choice as I have now brought the pattern and the instructions are confusing! Circles and darts, WHERE ARE THESE BIG AND SMALL CIRCLES, I am just waiting for my break down.

Picture note: If you wish to make the images bigger just click on them.